About Flota Ospina
Flota Ospina began its work in 1953 in the city of Manizales but it was not until 1962 that it was officially constituted as a Private Transport Company. Flota Ospina works in the modalities of road transportation of passengers as well as transport of shipments and parcels throughout Colombia, although its areas of greatest operation are Medellin, Bogota, Manizales, Cali, Pereira, and La Dorada. Flota Ospina tickets can be purchased at the ticket offices of the main bus terminals, as well as online through different platforms.

To cover each of the aforementioned routes and many other national destinations, Flota Ospina mainly uses large-capacity vans with all the necessary amenities for passengers to have a safe and pleasant trip. For greater control in the journeys, Flota Ospina has a satellite technology system in each of its cars with which it permanently monitors the services it is providing.

Popular destinations of Flota Ospina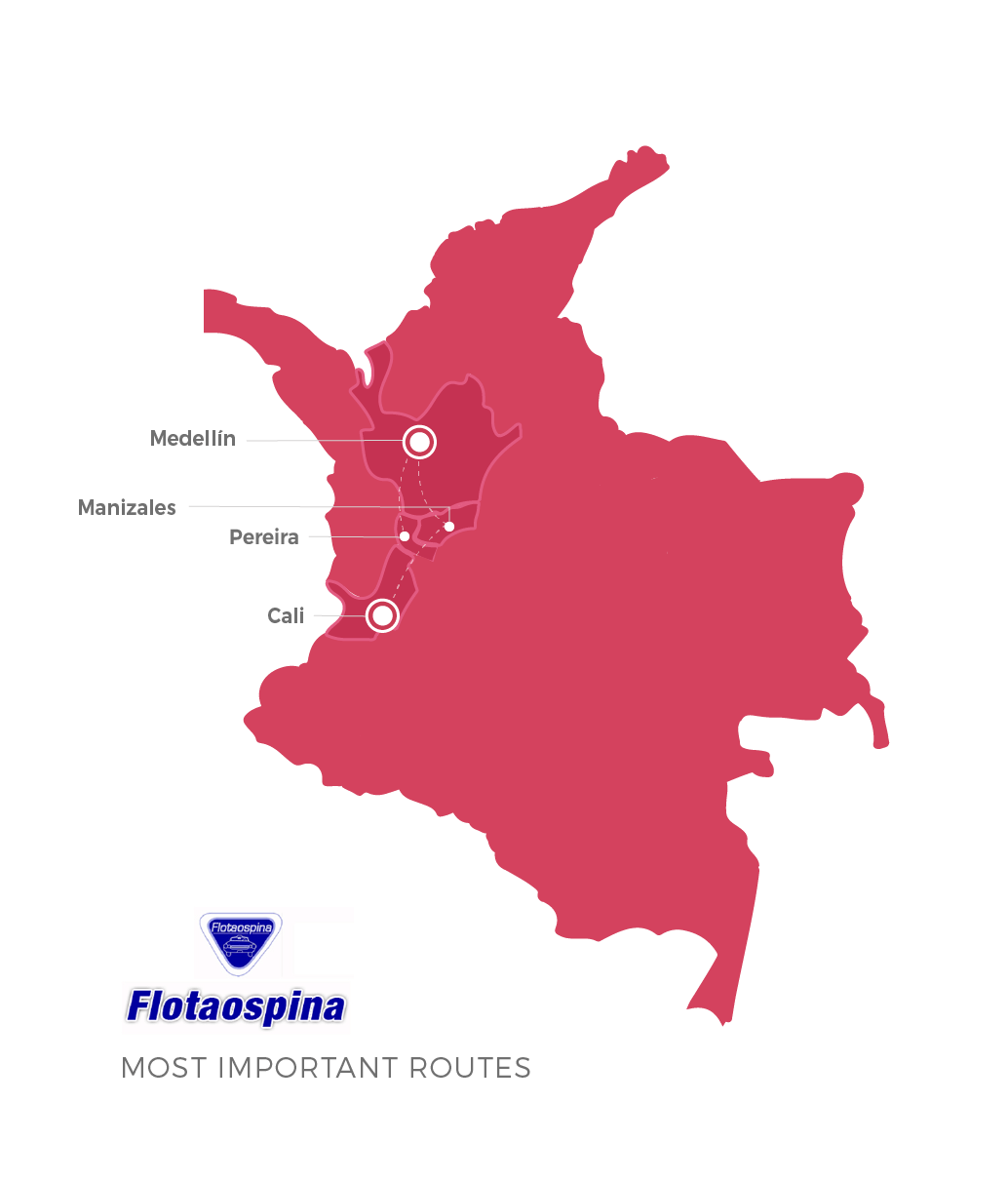 Flota Ospina is constantly in the need of establishing administrative, dynamic, participatory parameters, identification of strengths, weaknesses, threats and opportunities in order to remain one of the most competitive companies in the transport market.
Flota Ospina's Services
Flota Ospina's onboard services include Regulated air conditioning, Premium reclining seats, a Power outlet, WI-FI, Food Refrigeration, and GPS Monitoring, although services vary from one model to another.
Their fleet
Flota Ospina's fleet offers buses in the modality of Flota Star.
Their Routes
Flota Ospina´s main routes are:
● Cali - Manizales
● Medellin - Manizales
● Manizales - Cali
● Manizales - Medellin
● Medellin - Pereira
● Pereira - Medellin
Flota Ospina´s Contact and Phone Number
Flota Ospina's Phone ☎: 3148882781
Email ✉: info@flotaospina.com