About Cootransfusa Bus Company
Cootransfusa is a company with extensive experience in the road transport industry in Colombia. Founded in 1958 in the municipality of Fusagasuga, capital of the Province of Sumapaz, with the intention of satisfying the high demand that the inhabitants of this area had to travel to Bogota. With time and thanks to the high reception of the service provided by Cootransfusa, more buses were acquired to cover other routes of Cundinamarca, being the most prominent destinations Girardot and Melgar, two places very desired by Bogotans to visit on weekends and in holiday seasons.
In its more than 60 years of history, Cootransfusa has positioned itself not only as a leading bus operator but as a protagonist of the economic and social development of Fusagasuga, generating a large number of direct and indirect jobs. In addition to passenger transport, Cootransfusa provides shipping and parcel service mainly in the department of Cundinamarca. Cootransfusa has a strong interest in enforcing each of the current legal regulations so that its most loyal customers continue to believe in their work and that more people join the Cootransfusa family.
Popular destinations of Cootransfusa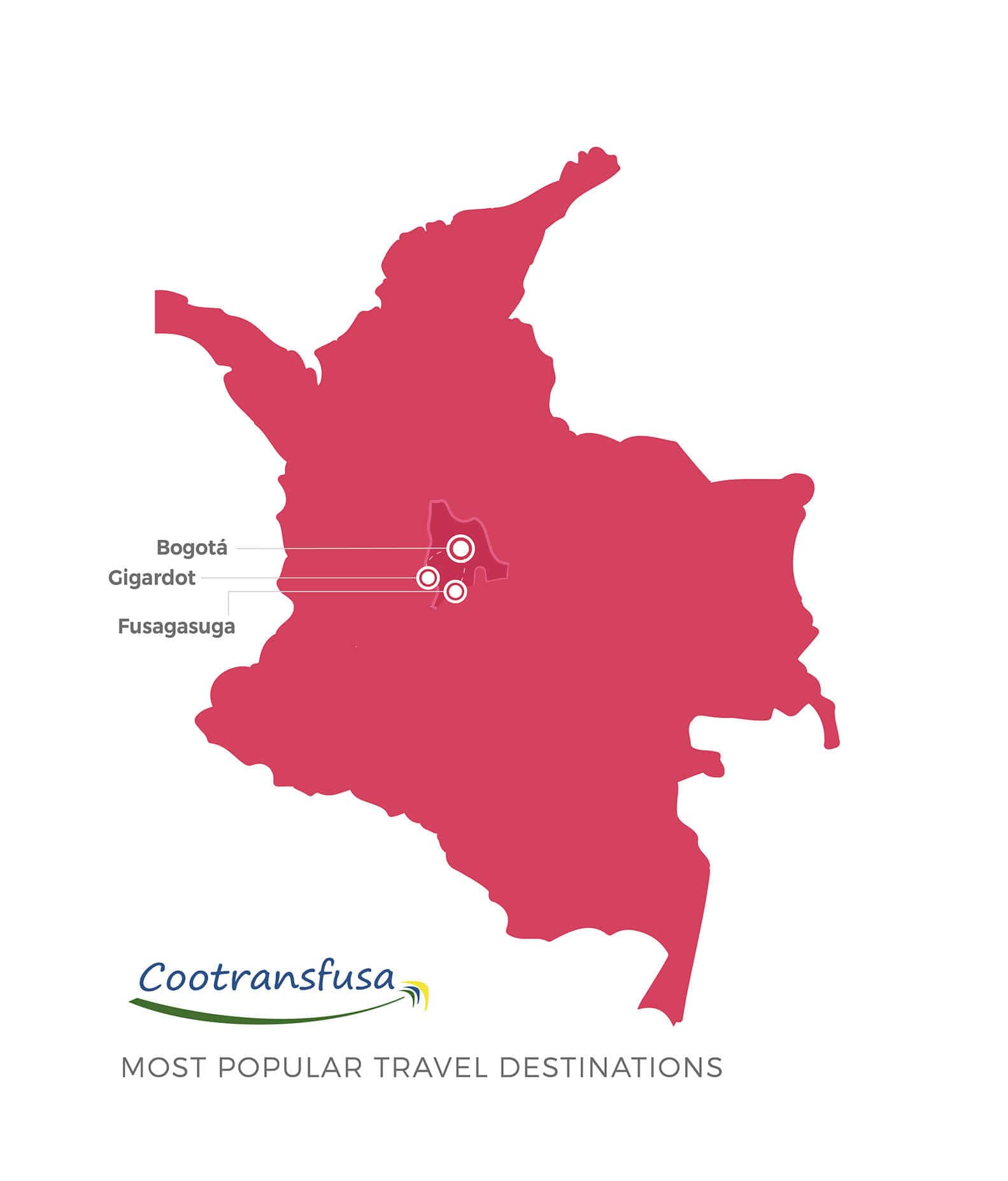 Cootransfusa's Services
Cootransfusa's onboard services include Air Conditioning, GPS, TV, and Audio.
Their fleet
Cootransfusa's fleet offers buses in the Executive model.
Their Routes
Cootransfusa´s main routes are:
● Bogota - Girardot
● Fusagasuga - Bogota
● Girardot - Bogota
● Bogota - Fusagasuga
Cootransfusa's Phone ☎: 8739999
Email ✉: recepcion@cootransfusa.com.co